Businesses of any scale have been using e-signing solutions for many years now. The idea of signing documents digitally allows more flexibility and convenience for both companies and their clients or business partners. Esignature software continues to evolve and it is much more useful nowadays than it was before. A high-quality e-signing solution should offer a simple and automated process of placing electronic signature, enhance client experience, and improve the document flow.
Many things have to be considered while picking an electronic signature provider. They include security, user-friendliness, supported document formats and more. A lot of features can be improved still, offering better user experience and more diverse functionality. In this article, we have reviewed SignNow, the best all-around e-sign software on the market right now.
SignNow Features
SignNow is a well-rounded e-signing solution which offers all the features a company might need with this type of software. While providing solutions for signing documents virtually, of course, this software is especially useful for those businesses that often accept payments along with the clients' signatures. This provider also has a convenient mobile application for iOS and Android devices. This cross-platform accessibility is what makes SignNow so easy to use for employees and customers alike. Some other useful features of SignNow include:
Various signature options – there are a few methods of making an e-signature available. The users can draw a signature on their screen, upload a scan of their signature into the software, or simply enter their name instead of a signature. This applies to all users, even if a client sees this software for the first time. It is very user-friendly, as there is no need to register and log into the system. Any customer can receive a paper and sign it right away with their preferred method;
Streamlining the document signing – if you want to receive signatures on a paper in a certain order, you can select this option in the settings and line the recipients as you wish. Each person on the list will receive the paper only after the previous recipient has signed it. Other requirements can be added to each document in the settings as well. For example, if you want each recipient to not only sign a paper but add certain data to the file, you can include spaces for the required information and specify exactly what you need. A document will be sent to the next recipient only if all requirements are met;
Customizing templates – there is an assortment of document templates available for various purposes, but it is also easy to create new templates from scratch or change the existing ones to fit your requirements. The selection of features is diverse to ensure that SignNow users have full control of their documentation. You can also attach other files to the papers to sign if you need to deliver a few different documents at once.
SignNow involves a paid subscription to unlock all professional features. However, it has a free trial, which is handy for testing the functionality. The majority of clients continue to use SignNow even when this trial is over.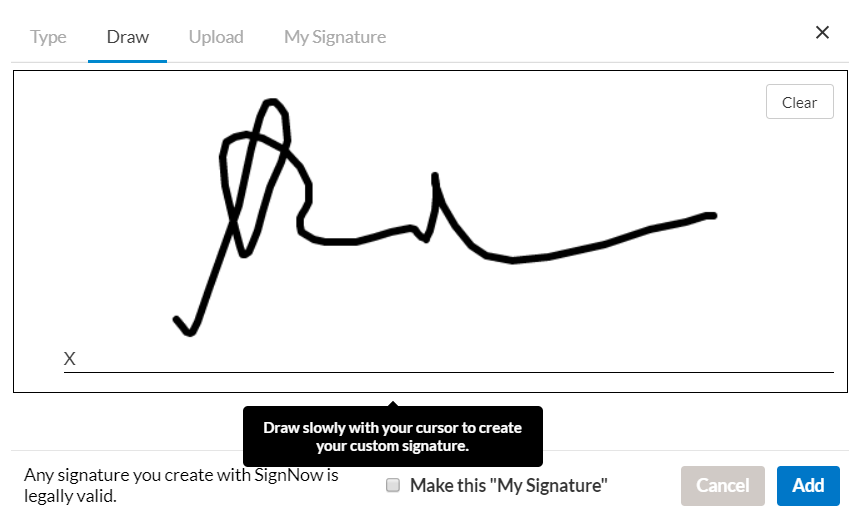 Who Can Benefit from Using SignNow?
There is a wide variety of e-signing programs circulating on the market, although many of them are good for specific tasks or companies. SignNow is one of the most widely used software options as it suits virtually any industry. The selection of features in this software can be tailored to any business from a retail company to a governmental institution. Here are some of the common uses of SignNow:
Education – education includes a variety of solutions from specialized courses to university programs. Scholars always deal with numerous documents, whether it is an admission paper or a simple permission slip. Even before, thousands of students were studying internationally, making it impossible for them to sign papers in person. Nowadays, many students continue their education remotely because of quarantine restrictions. This calls for a comprehensive e-signature program at schools and universities;
Insurance – everybody who went through obtaining an insurance even once in their life knows how many papers need to be signed. Luckily, many modern insurance businesses try to make the process easier for their clients and offer an opportunity to sign the documents online;
Banking – while many transactions can be handled without clients' signatures, there are certain financial operations that require higher security. However, being present at the local branch every time is inconvenient for many clients. This is why certain banks allow placing signatures virtually to save time for both parties.
This diverse usage of the SignNow software is caused not only by convenience but also thanks to the full legality of such signatures. SignNow is certified to offer legal and valid digital signatures which can even be used in court. This software uses the latest methods of encryption and authentication to ensure the highest level of security for the users. This means that your digital signature is safe and nobody can claim it and use it for malicious causes.